A hearty welcome to the leisure and culture club "Mehr Leben, Mas Vida, More Life, Lev Mer" in Patalavaca on Grand Canary from all club founders and all members.

The club membership is free. We offer various activities as walking in the mountains, ship tours, transfers to concerts in Las Palmas, sight seeing tours with the car or mini bus and individual tours at cost price. The club will try with this activities to help the people to get their personal harmony get back or activated on this wonderful island.

The club office is in Patalavaca (see page contact). The following pages provide all information about the club activities, from the membership to the actual event program.
Our more than 8000 members come from these countries: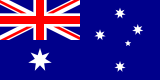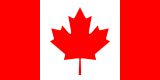 Our mini bus with president Alexander on the steering wheel.
Details

Written by:

Wolfgang
Details

Written by:

Super User